Is digital transformation just another business buzzword? It's used so often that it's sometimes hard to see the meaning through the hype. But, as the saying goes, there's no smoke without fire. If you look beyond the buzz, you'll find a world rich in innovation and opportunity.
According to McKinsey, 38% of business executives plan to invest more in technology to make it their competitive advantage, and that number is growing year on year. One industry showing clear signs of that growth is property, with increasing numbers of movers and shakers in the industry gaining an edge.
Building managers, estate agents, and property inspectors, among many others, are successfully leveraging technology to push the boundaries in their sector. Some property professionals are now in a digital ascendancy, moving beyond traditional pen and paper processes to save time and money.
Back in the Days of Pen and Paper
Typically, when we talk about digital transformation, we're actually talking about the adoption of new technologies to improve manual business processes; those normally done with pen and paper or using slower, outdated computer programs.
Here's a familiar example. A company sends out paper invoices to its clients by mail. It's a traditional process, and one that you'd think by now is a relic of the past. However, you might be surprised to learn that many organisations still use this time-consuming and costly way.
Sure, there are ways to make this process easier, like using spreadsheets to print out addresses with mail merge, but this isn't digital transformation. In order to really transform the process, you'd need to look at making the invoicing process digital from start to finish.
Doing this is easier than you might think. In the case of this example, digital invoices can be sent out, digital payments collected, and digital accounting handled automatically. No pens, no paper, and no more licking envelopes.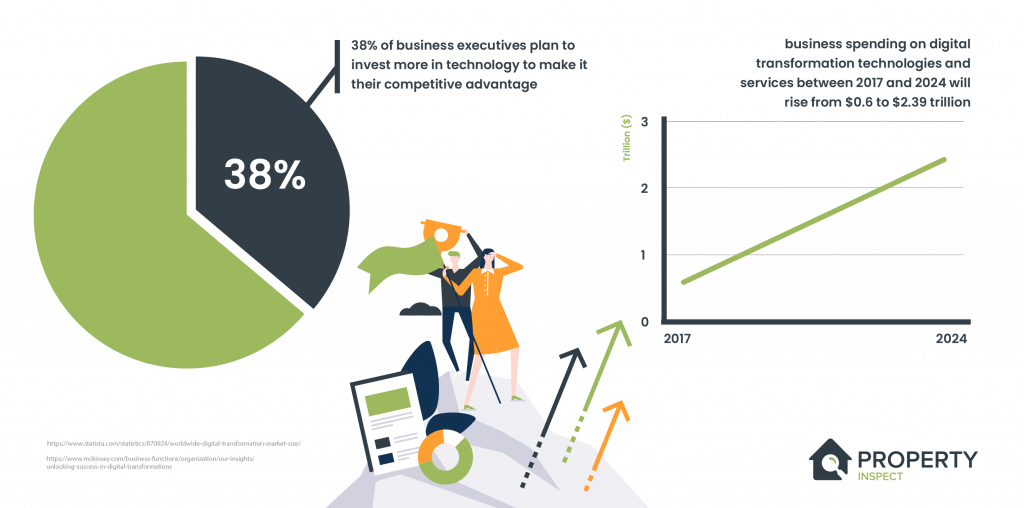 Transforming the Traditional
Digital transformation is distinctly different from digitisation and digitalisation. They're terms that also come up a lot, but they're not to be confused with digital transformation.
Digitisation is all about taking analogue data and making it digital, whereas digitalisation factors in the entire digital landscape of your business, from top to bottom.
It stands to reason then that digital transformation is much simpler. You don't need a computer science degree or expensive software to implement these changes in your business. In actual fact, most of the work is done for you, giving you time to do what you do best.
Adopting proven technologies that have been created specifically for what you do, one at a time, allows you to make manageable and incremental advances to your business processes.
But while the advances may be incremental, believe us, they're game-changing. They open up immense opportunities for development, not to mention a swathe of added benefits, like saving time, providing more value to your clients, and being able to explore new business opportunities.
Saving Time With Templates
When it comes to property inspections there are a number of ways you can save time. Premade solutions, designed to plug into your businesses with minimal disruption, can be used to give you the edge, boosting your throughput and streamlining your day-to-day workload.
However, there are a couple of questions you need to ask before adopting new technologies. The first of which is a matter of efficiency. Will you save time by adopting these powerful new tools?
Creating property inspection reports can often be a long, time-consuming process. With pages upon pages of evidence, documented in excruciating detail over the course of days and weeks, it's easy to lose track of key dates, misplace evidence or fail to document audits correctly.
With Property Inspect, Surveyors can reduce the amount of time they spend capturing and compiling information with branded report templates, empowering them to provide a fast, comprehensive, and effective way to carry out their tasks.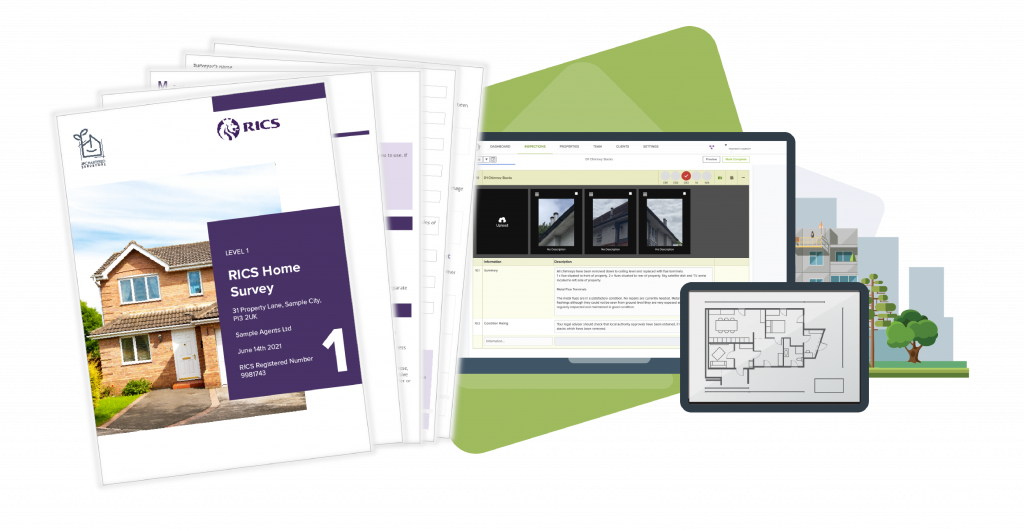 With premade document templates to hand, like RICS Home Survey Levels 1-3, Commercial Property Reports, HMO Property Audits and many more, it's now easier than ever to compile and file inspection reports.
Another factor to consider is collaboration. Do you want to communicate and work more effectively with your team and clients?
In a sector that is moving quicker by the day to meet the demands of its clients, current methods might not cut it anymore. We've grown accustomed to instant insight, and when we want an answer we hope to get it as quickly as possible.
Transparency and collaboration are now seen by many as core parts of their service, and rightly so. Finding new ways to communicate with stakeholders is high on the agenda for many. To foster collaboration and speed up communication, Property Inspect has developed a live dashboard, which can be shared between your surveying team and suppliers, and accessed from any browser or device.
Property Inspect also integrates private messaging, giving surveyors the ability to bring open communication and a greater level of clarity to their processes, building a culture of trust through increased transparency.
Going Beyond Pen and Paper
According to Statista, business spending on digital transformation technologies and services between 2017 and 2024 will rise from $0.6 to $2.39 trillion. It's easy to see that this level of investment is now creating massive opportunities for businesses in the surveying space.
This level of improved performance is equipping businesses with a sustainable, lasting strategy in the long term, while improving processes, enhancing efficiencies and enabling teams to succeed through adopting solutions in the short term.
The next time you pick up your pen and paper to start compiling RICS Home Survey reports, think about how you can go beyond those traditional methods to simplify and improve your reporting process by integrating Property Inspect into your workflow, so you can save time and money, and gain a competitive advantage.
Produce professional inventories, move in and move out reports, periodic inspections, building audits, risk assessments and more with our award-winning inspection software. Browse our sample reports today.