Making your operations team more compliant
As an integration partner with PointClickCare, our technology is available to clients to help drive
operational change, improve efficiencies and develop reliable reporting processes.
Connecting with PointClickCare synchronizes your data between both systems, adding end-to-end inspection management to your tech stack, enabling your building managers to complete checklists online and capture photos and videos from their mobile devices, with information automatically stored back to PointClickCare.
Via our APP-based software easily recreate and digitize any state, local, federal or internal company inspection processes or reports. When your team is performing regular internal
inspections, you never have to worry about a surprise inspection because you will be prepared.
Sync Facility Data
Synchronising properties to and from Property Inspect eliminates duplication on both systems and updates the inspection information in PointClickCare, providing seamless access to property data within both systems.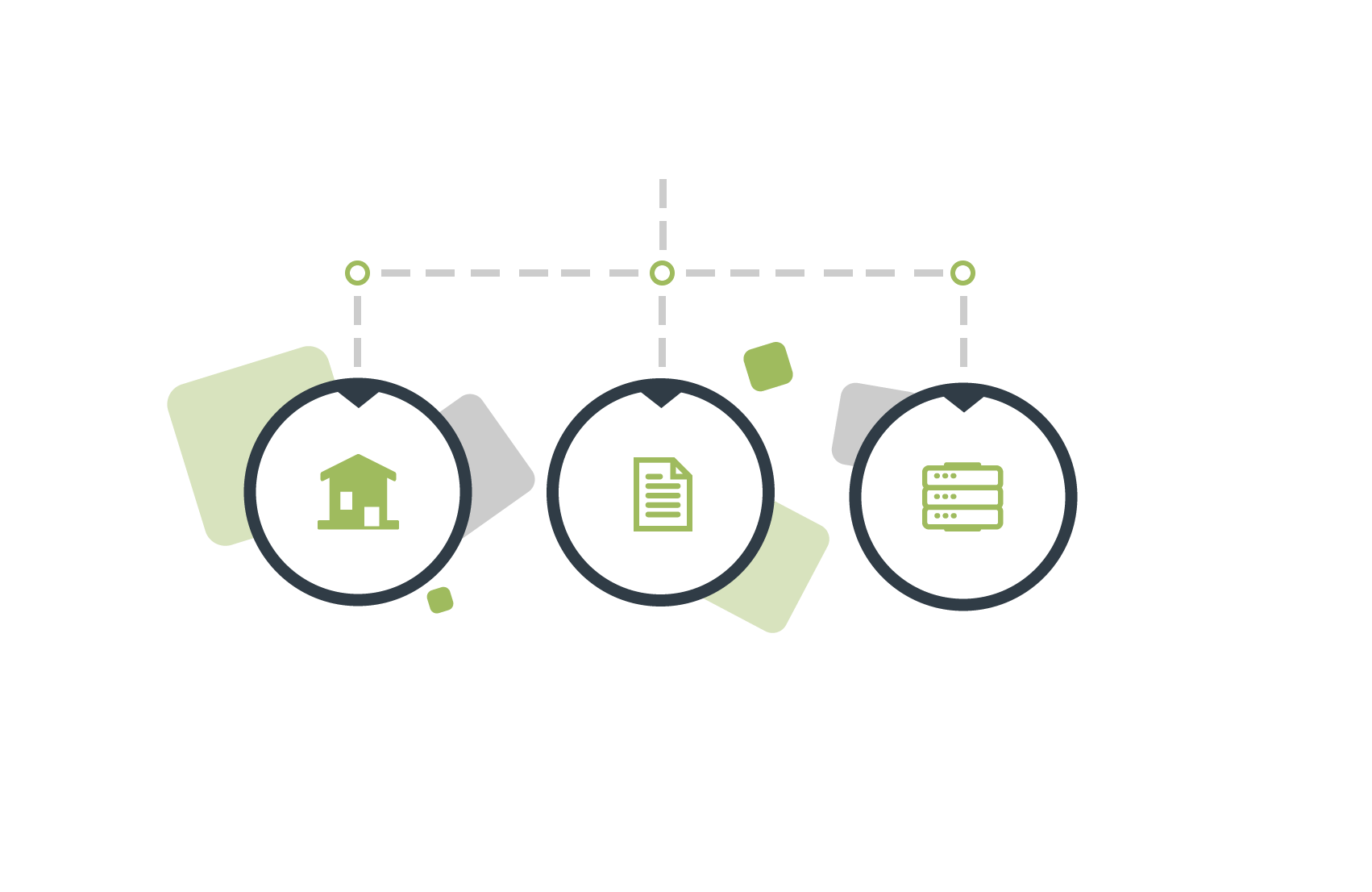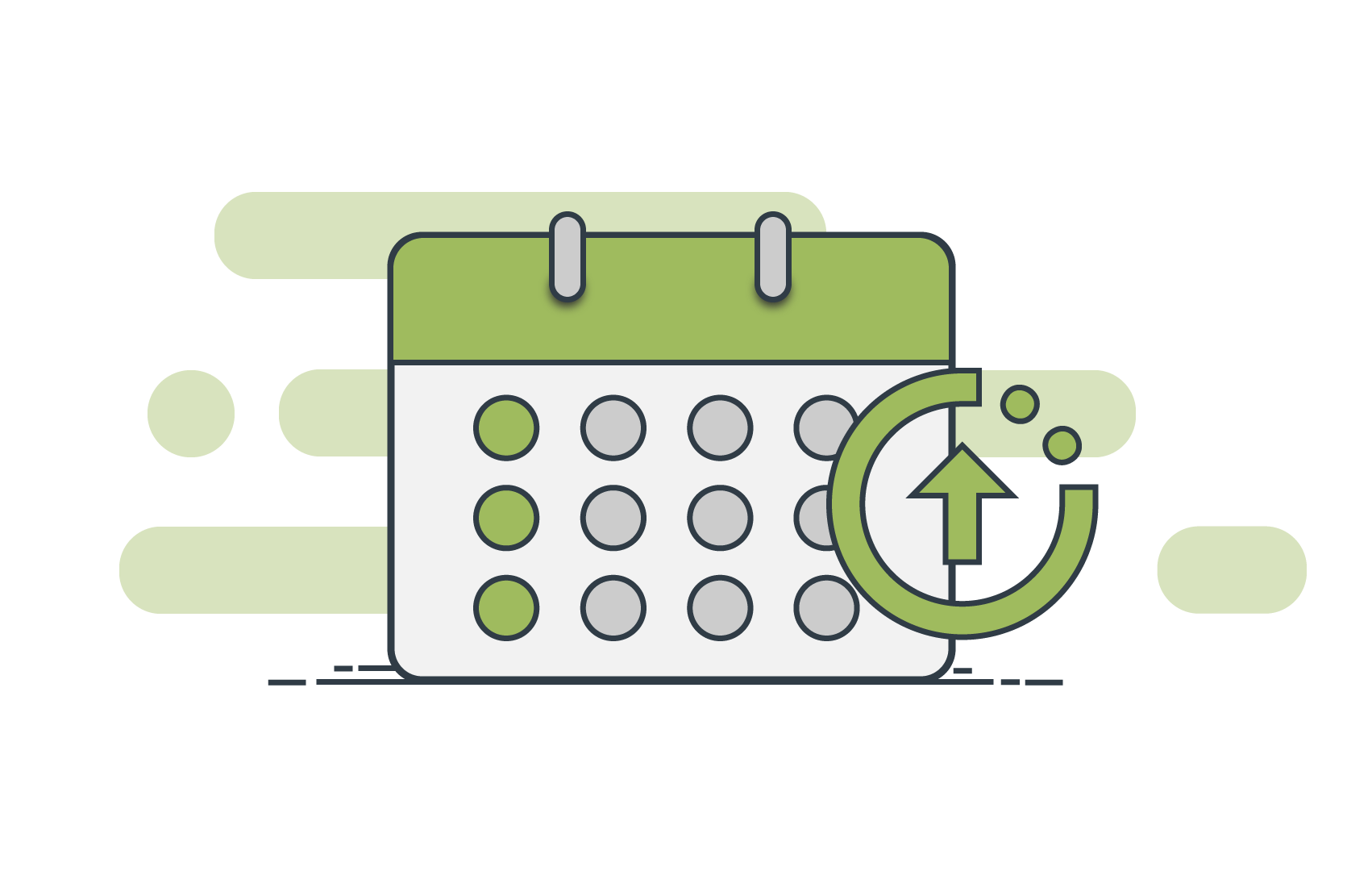 Sync inspections
Synchronising your scheduled appointments ensures the inspection and reporting process in Property Inspect remains organised, including only relevant inspections and eliminating duplication of scheduling.
Sync Actions
Actions recorded on Property Inspect are automatically transferred to the corresponding actions in PointClickCare, eliminating duplication and streamlining customer workflows.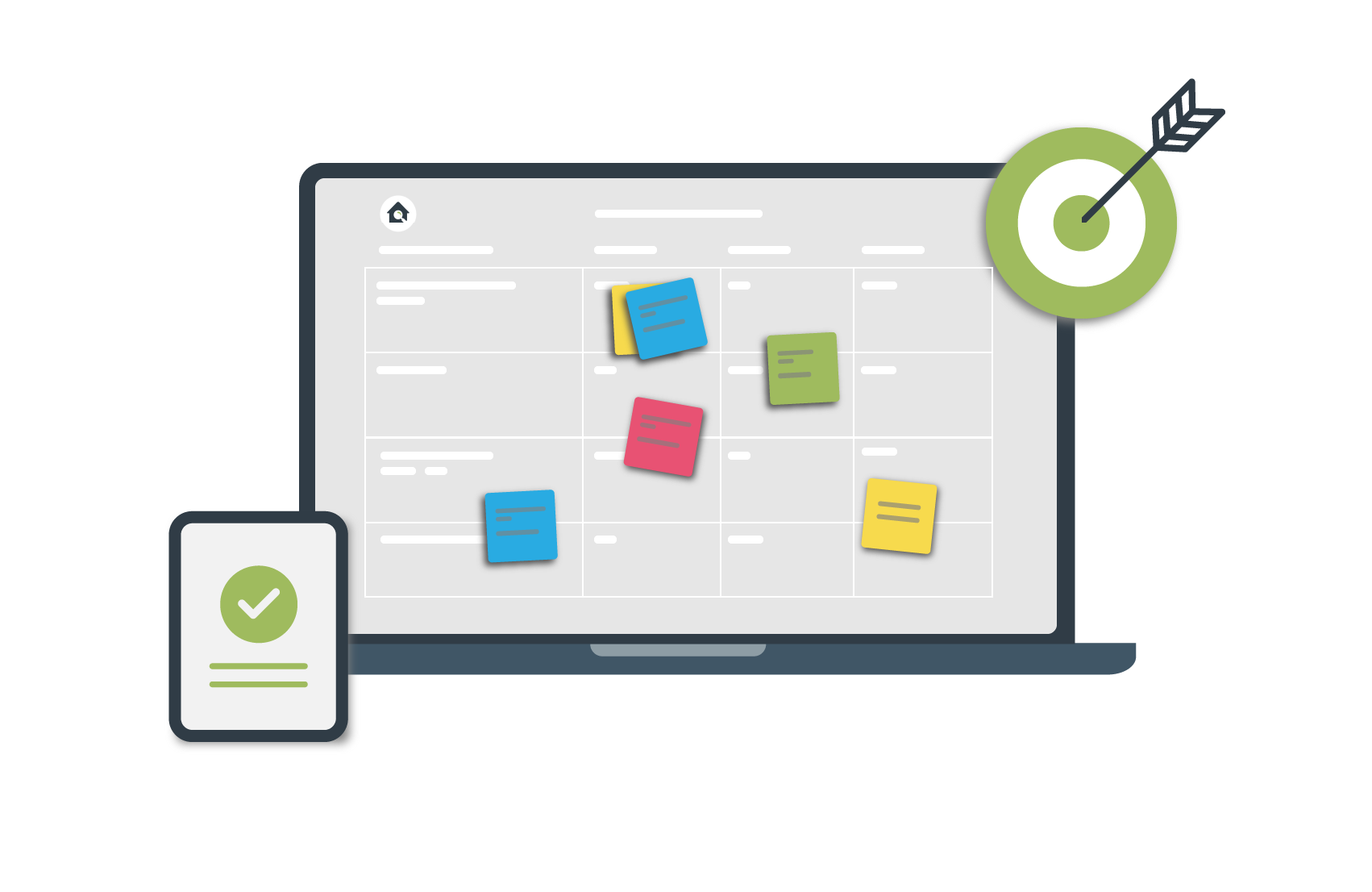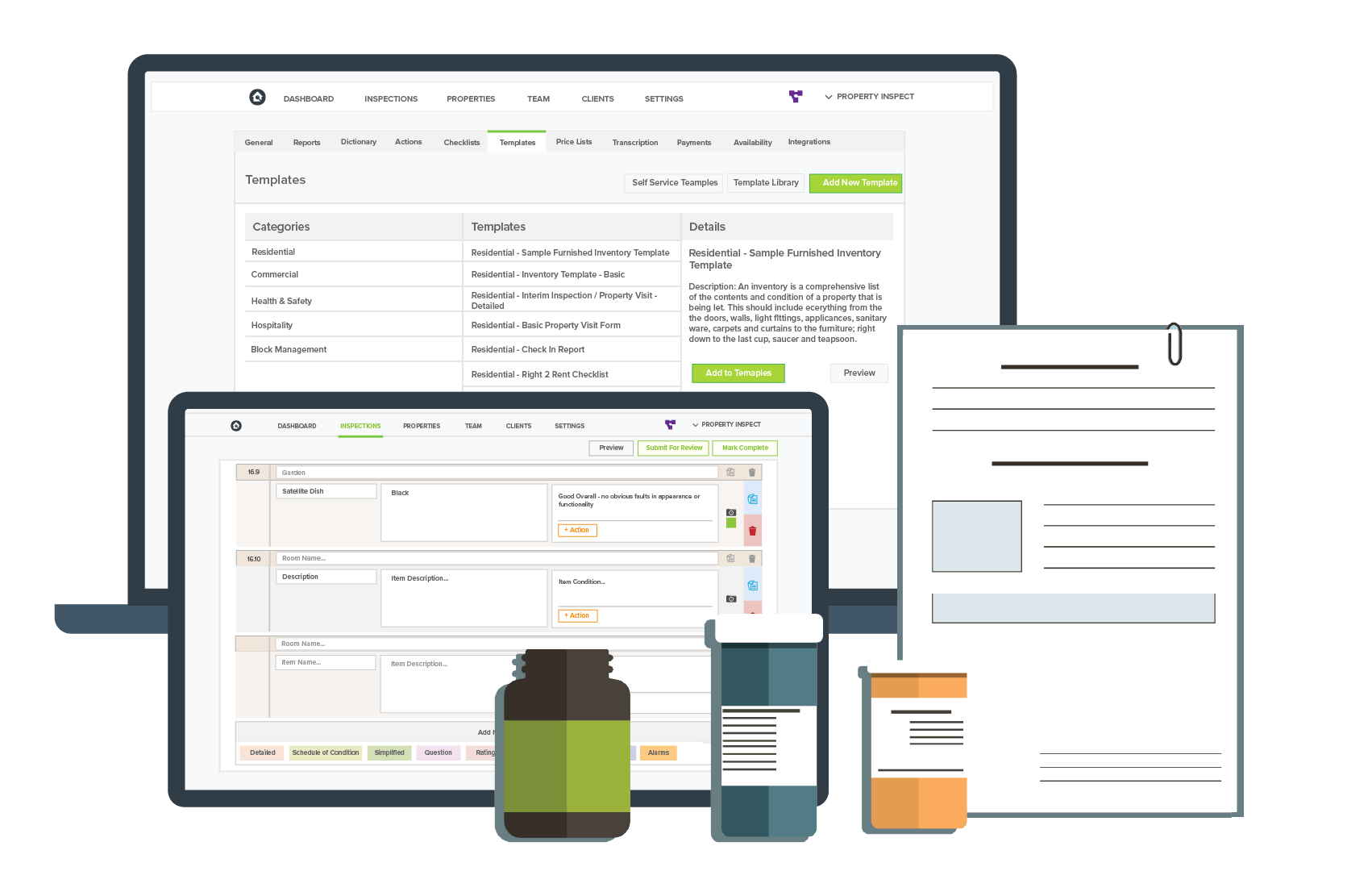 Completed Reports
Once marked complete in Property Inspect, your reports are automatically updated under the corresponding property in PointClickCare, simplifying data collection, storage, and management.
Smart Workflows
PointClickCare customers have the flexibility to choose which property departments sync to Property Inspect. With greater control over the import of properties, choose between portfolio types or a combination of both to align workflows and effectively manage the types of properties that require reports or inspections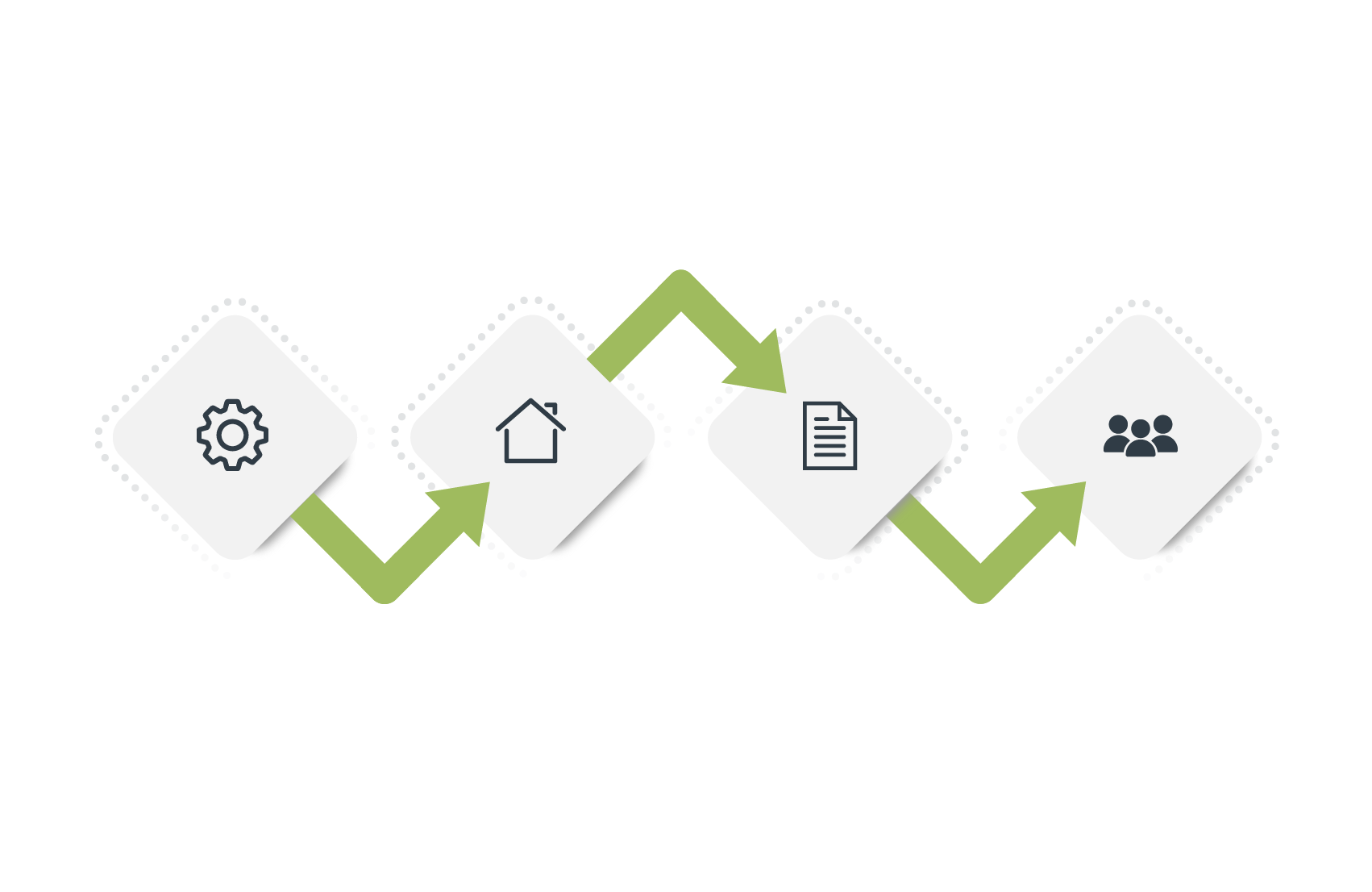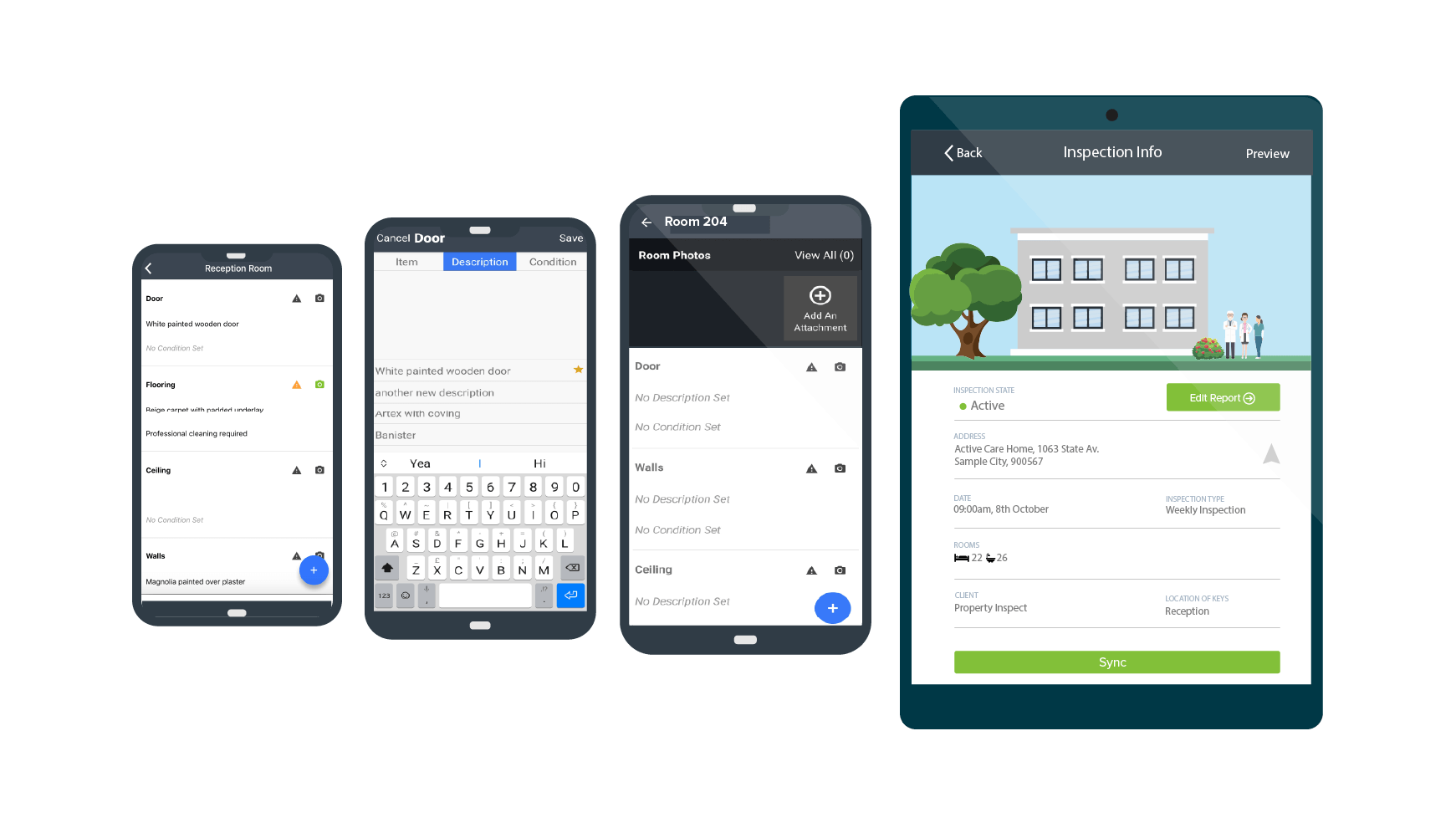 Inspection App
Our inspection app allows you to work remotely and offline in-field for report data collection, photos, audio and video which works on any Apple or Android device.
Great where there is no WIFI, allows you to do an inspection take photos, dictate the inspections and then edit once you arrive back at the office.
Templates include:
Unit Move In/Move Out
Basic Condition Report
Fire Safety
Risk Assessments
Electrical Safety
Asset Registers
Cleaning Schedules
Planned Maintenance
Compliance Audits
Facility Inspection
Health Inspector
OSHA Compliance Audits
See how we can help in your Industry