Studies show that the number of smart buildings across the world will grow from 45 million this year to 115 million in 2026. However, although smart buildings are growing in number, many businesses are still exploring the idea and asking what a smart building actually means for their company.
Not all buildings are ready to become "smart", some may need extensive retrofitting for that to become even a remote possibility while others simply believe that, from a business perspective, there is no need to make the transformational leap just yet.
It's the latter that those operating in the built environment ecosystem need to be most cautious about because the evidence is plain to see – smart buildings unlock numerous business opportunities and play a significant role in combatting the adverse effects of climate change.
So, wherever a business might be in its smart building journey, here are a few things to keep in mind so we can work towards healthier, more sustainable and more productive buildings for everyone.
Smarter buildings for smarter businesses
It's a common misbelief that smart buildings are about technology, but this isn't exactly true. While technology might be the means to achieve a smart building, the most successful smart buildings focus on people – the occupants, owners and managers.
The "smart" element is simply a tool for achieving greater sustainability, better efficiency and a more productive working environment. These three key areas will then naturally spread into the wider world, becoming a direct force for good in society. Let's take a closer look at the how and why.
Sustainability
According to the Green Built Alliance, buildings account for 39% of total energy use and 68% of total electricity consumption. In addition to this, the built environment contributes 30% of all landfill waste and 38% of carbon dioxide emissions. Smart buildings that measure sustainability are able to manage and mitigate this much easier than "traditional" buildings.
Efficiency
Innovations in the built environment are drastically redefining what building efficiency means. Some IoT leaders, for example, claim to be able to reduce operating costs by 30% through a unique blend of smart sensors and building management tools. This, in particular, is an area in the spotlight due to the cost of living crisis faced by many nations.
By improving the overall efficiency of building, businesses can benefit in a number of ways. JLL Research states that energy efficient buildings sell at a premium, as much as 17% in some cases, and come with a 8% to 35% higher rental yield and up to 18% higher occupancy rates. This asset valuation increase is vital for many businesses, especially with flexible working so common these days.
Productivity
It's long been known that a healthy work environment directly leads to increased productivity. This goes beyond flexible working and office perks, instead permeating the very culture of a business. Fostering a wider culture of wellbeing, underpinned by the tools smart buildings enable, means that productivity goes through the proverbial roof and absenteeism is reduced significantly.
Not only does it impact productivity, a healthy work environment can also give companies the edge over their competitors. It's no secret that today's generation, millennials, favour future-focused, tech enabled businesses that mirror their own day-to-day habits. A connected, smarter work environment is chosen more often than not by the majority of millennial applicants.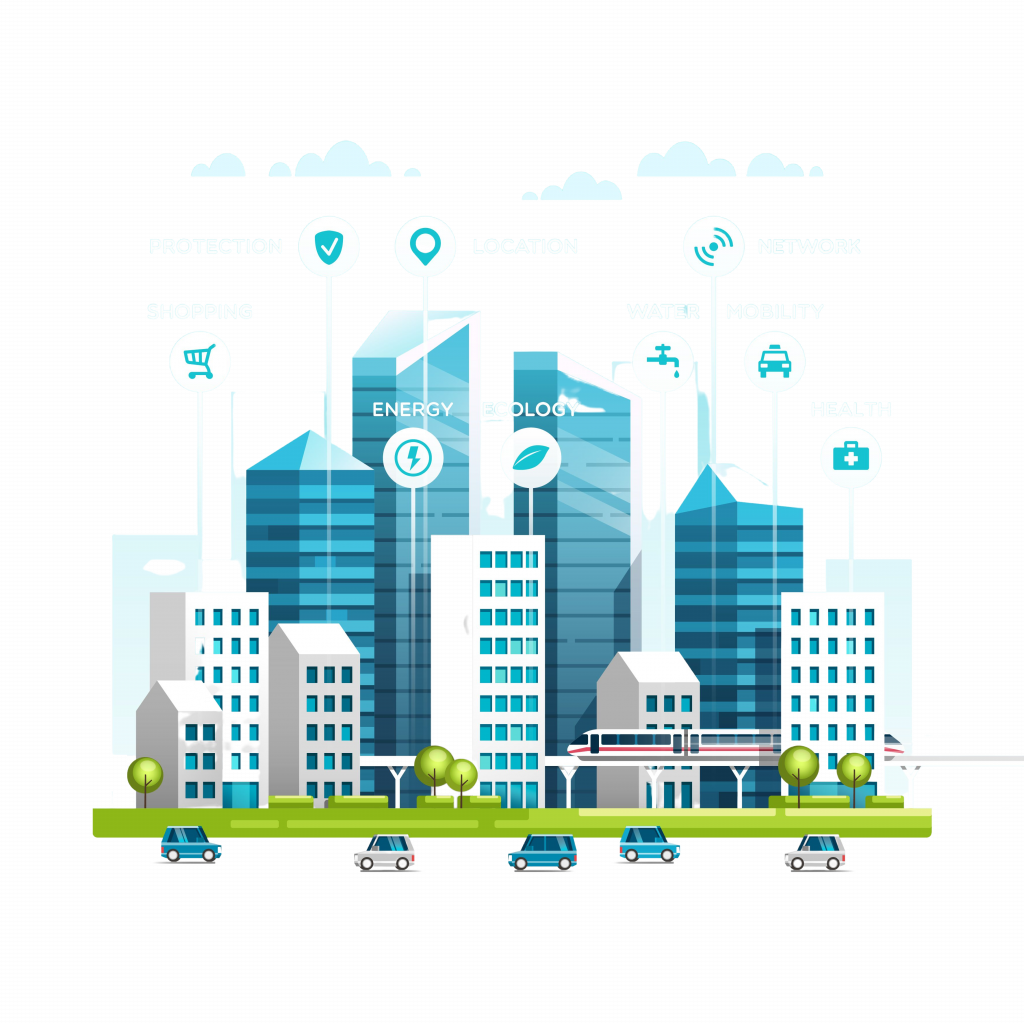 What about smart building certification?
The reasons why smart buildings unlock so much business (and societal) potential leave no room for doubt. However, sometimes the how is hard to grasp. Smart buildings ultimately mean something different to everybody and there is no single definition that comprehensively factors in all its component parts.
Despite this, some organisations are trying to change that through the introduction of smart building certification. Not only does this give building owners, managers and occupiers actionable information so they can embark on their smart building journey with a "map" of sorts, but they also get to show that they are a fully certified smart building that is of genuine benefit to occupants, employees, stakeholders and, of course, society.
Companies like WiredScore are leading the charge in smart building certification with SmartScore, a scorecard designed and developed by leading landlords, occupiers and advisors. SmartScore helps people evaluate, improve, benchmark and promote cutting-edge smart technology in the built world. It is, in short, a global standard.
While there are a number of smart building certification options, many simply focus on a single area. For example, some measure and promote sustainability above all other things, while some tend to focus solely on digital connectivity.
It's the unification of standards, however, that drives the built environment forward together, towards the same outcome.
In addition to this, companies like WiredScore are providing the toolset to businesses through accredited solutions, so building owners and managers can implement their own smart building transformation with an arsenal of hand-picked software and solutions, so they can successfully reach a more sustainable, efficient and productive future.
This purpose is why Property Inspect is among the first members of WiredScore's Accredited Solutions, helping drive transformational change for businesses through time-saving and revenue-generating property inspections.
This part of the process, which is often more time consuming for stakeholders than it needs to be, is just one of a number of crucial areas businesses are now investing their energy and focus in. Through incremental steps, we are beginning to see a smart building revolution unfold before our eyes.
Property Inspect is proud to be at the vanguard alongside WiredScore.