The electrical industry is one of the most dangerous professions, largely due to the nature of the work itself. Any electrician will tell you that working with high voltages on a daily basis can be extremely hazardous for anyone involved in the field. However, as technology continues to advance at an impressive rate, it's making it easier than ever for electricians in South Africa to avoid cutting corners and stay safe while on the job.
Here are five of the best apps for electricians in South Africa that can help you stay safe while at work, making you more productive and your work a whole lot easier.
The best apps for electricians
Being an electrician is demanding, you often need to make lightning-fast decisions so you can maintain a high standard and stay safe on the job. While it has traditionally been true that electricians carried heavy reference books and safety manuals, this isn't the case any more.
Nowadays, everything an electrician could need, from reference guides to formulas and calculations, can all be found in your pocket. What's more, these apps help electricians streamline processes, making it easier to manage their business.
Here are some of the best apps for electricians:
Faber Cable Calculator – Quick electrical cable calculations in your pocket
Mobile Electrician – Handy reference guide packed full of information
Xero – Mobile accounting and invoicing for small to large businesses
Route4Me – Powerful route optimisation and planning for busy electricians
Property Inspect – Digital electrical inspections, safety reports and more
Faber Cable Calculator
Cable Calculator, available for Android and iOS, is one of the must-have apps for electricians. Made by the German cable manufacturer Faber, the app features a simple yet powerful calculator that helps you work out cable diameters quickly and precisely. 
The app enables you to input the electric power or rating, cos phi and length of the cable, after which it will present the diameter required for either copper or aluminum cables, taking into account the most common cable styles and a range of installation types, whether that's a ground installation, buildings, walls, cable trays, and many more.
Using the Faber app, you can set the nominal voltage, permitted voltage drop, power factor and more to further refine your output. Although the tool does recommend part numbers for Faber cables and wires with links to purchase them, it's easy to reference the appropriate specs for the chosen brand in your location or territory.
Mobile Electrician
Sticking with the theme of calculations, another valuable tool for every electrician is Mobile Electrician. While it's only available for Android, it's one of the most indispensable apps for electricians, offering simple or complex calculations that electricians will encounter every day and even the rarer ones that might not come up so often. 
With some much information available online these days, it should be simple to quickly reference things like Ohm's law for DC or AC, capacitive reactance or discharge times, and this is what Mobile Electrician does so well, even in the free version of the app.
The paid version of the app features even more – every possible calculation you would need in your day-to-day electrical work is at your fingertips, like LC resonance, current density, unit conversions, fuse calculations, and much more.
One of the main benefits is that you don't have to stop working and trawl through paper reference manuals to find what you're looking for. Mobile Electrician packs it all into a simple, easy-to-use app, meaning you can spend less time researching and more time doing.
Xero
Over the years, Xero has become a vital tool for tradespeople and electricians across the world. With prices starting at around r350, Xero is an inexpensive way to make sure you're staying on top of your books.
Packed full of features, the accounting app lets you send quotes and invoices, track expenses and manage jobs from your phone or desktop. You can even accept payments and view your cash flow at a glance, wherever you are, on a range of devices.
Perhaps Xero's most powerful feature for electricians is its ability to integrate with other applications, like Property Inspect (more on that in a moment), Tradify and much more, enabling you to do more with less.
Route4Me
There's nothing worse than jumping into the work van in the morning, only for your head to spin when faced with a long list of addresses for your daily route. After all, time is money – the more efficient the route to your jobs is, the more time you can spend working.
Route4Me offers a simple yet valuable solution, route optimisation for tradespeople, making it one of the most time-saving apps for electricians. Route optimisation might sound complex, but Route4Me's software does it for you automatically. Simply provide a list of addresses and Route4Me will calculate the most efficient route for your day. Whether it's for a personal vehicle, a commercial vehicle or on foot, Route4Me is supported in South Africa. 
To get started, all you need to do is input your customer list, pick the number of drivers you have and then optimise the route. In about 10 seconds you'll have a pre-planned route that takes into account each stop you need to make. Every hour earned back is a valuable thing, giving you more time to focus on your business and offer even greater levels of service.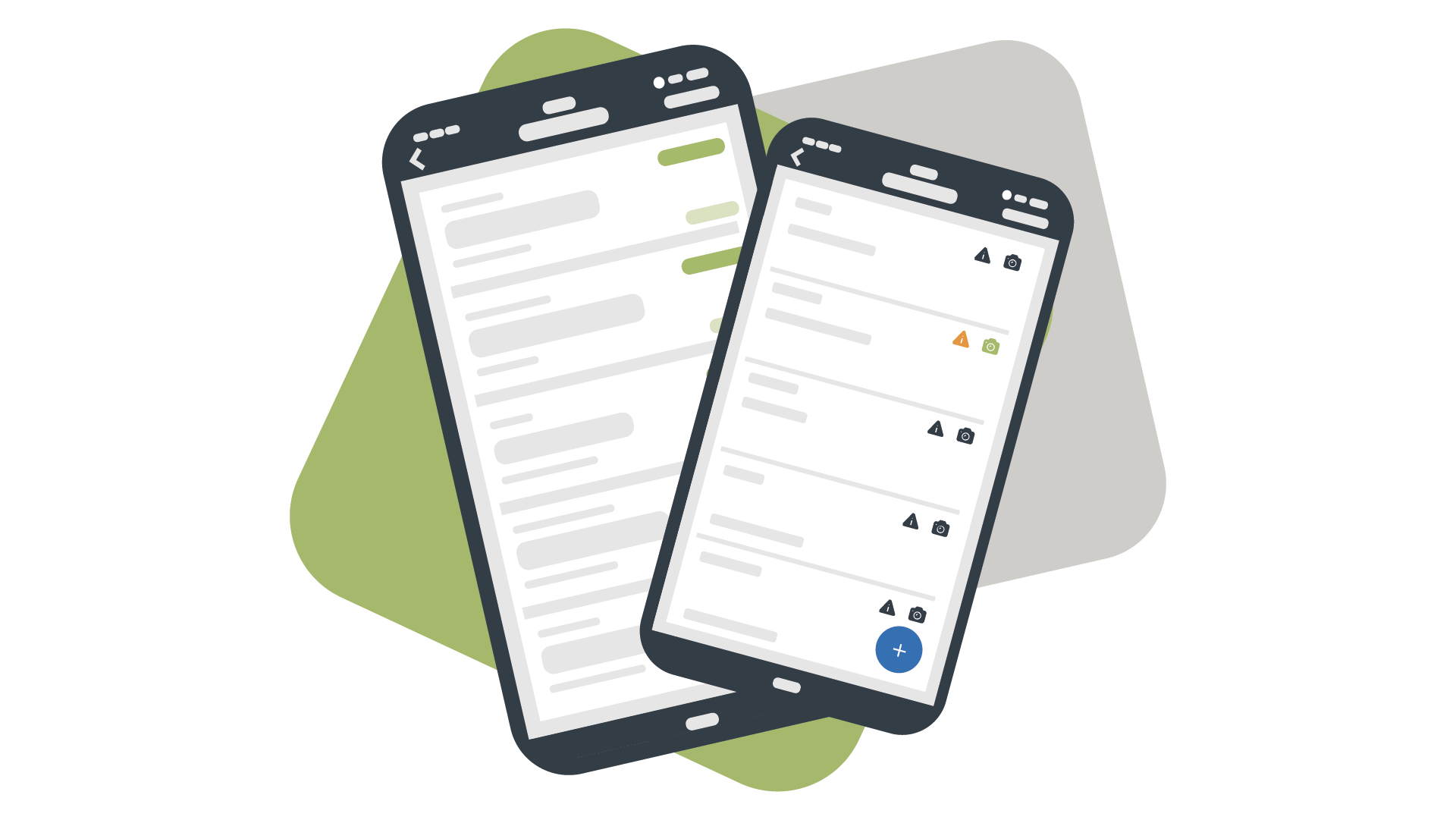 Property Inspect
Last but not least, Property Inspect is an absolutely essential tool for electricians and electrical safety professionals in South Africa. Property Inspect enables tradespeople to capture electrical inspections digitally, using a range of pre-made inspections that help speed up inspection processes. We might be biased – we did make it after all – so instead we'll tell you how we helped Durban-based Bugs & Sparks. 
Bugs & Sparks initially faced challenges with their slow and inefficient paper-based inspections. For the team at Bugs & Sparks, this impacted their ability to manage repairs, making their work more labour-intensive and time-consuming. What they needed was a way to document all aspects of their electrical inspection process, to ensure they were in-line with compliance and safety standards.
By putting streamlined, digital inspections at the very foundation of its service, Bugs & Sparks have been able to breeze past the competition in the Durban area. Since choosing Property Inspect, the team at Bugs & Sparks has conducted over 8000 inspections and, in their own words, benefitted from a 50% boost in efficiency.
"There's an app for that!"
In this day and age, there should be no excuse to go without the tools you need to work smarter and more efficiently. With so many available, electricians and electrical safety inspectors have a lot to choose from, fulfilling almost every need while on the job.
From pocket reference guides to calculations and measurements, there is an app for everything at your fingertips. If you're hesitant about choosing an app to help you work better, then don't be – all the information you need is just a click away and they're sure to make your life a whole lot easier.